As in past years, the focus of the ARCS Atlanta Fall Party was to introduce our new members to our existing membership and for our members to enjoy catching up and socializing over a favorite beverage. What was NOT like past years, is the fact that this year's fall party was a virtual event conducted over Zoom, which presented both challenges and opportunities.
The party was held on Sunday, October 4th coinciding with the 63rd anniversary of the launch of Sputnik, which was the pivotal event in the founding of ARCS. With Sputnik's launch by the USSR on October 4th, 1957 the Space Race between the US and the USSR began and a farsighted group of women got together to form the Achievement Rewards for College Scientists organization. These women recognized the need to support our young scientists financially during their formative years to foster their success in science, technology, engineering, math and medical research.  As a result of this historic event, this year's party was dubbed the "Space Race Soirée" and that theme was carried throughout.
As everyone logged on to the call, they were treated to a slideshow showing photos from recent ARCS Atlanta Fall Parties and then welcomed by Mary Watson, special events chair. Following that, we launched into a brief gameshow type contest titled "The Space Race", facilitated by Betsy Kazazian, chair elect, to test everyone's knowledge of the Space Race and ARCS. Fun was had by all!
Leslie Petter, president of ARCS Atlanta Chapter gave a brief update on the exciting developments that have taken place in our chapter during the past few months. She then turned the virtual podium over to Patty Reid, membership chair, who introduced our four outstanding new members- Donna Burchfield, Anne Gieryn, Beth Maguire and Ann Taylor. We are indeed fortunate to have these accomplished, enthusiastic and talented women join our ranks. To get to know these women a little better, they were interviewed and asked to answer some predetermined questions and then we joined them in chatrooms to socialize a bit more. Leslie brought us all back together and raised a toast to our new members, our chapter and our promising young scholars. This year's party was a wonderful event, thanks to the hard work by Mary Watson and Betsy Kazazian, but we look forward to getting together in person before long!
Here's a little bit about our new members. Please welcome them to our Chapter!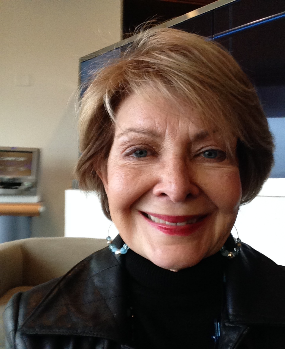 Donna Burchfield
Education: Received her BS and Masters of Ed from Auburn, and her JD from USC
Professional Background: Retired, lawyer at King & Spalding.  Initial career in education as high school teacher.
Professional & Community Involvement:
Member, GA Bar Association;
Board Member, College of Education, Auburn University;
Gay Men's Chorus, Auburn University;
Board Member, Atlanta Gay Men's Chorus
Advisory Board, Alliance Theatre
Advisory Board, Jules Collins Smith Museum, Auburn, AL
Chair, volunteer tax preparation for indigent filers, Auburn, AL
Other: lived in Atlanta 35 years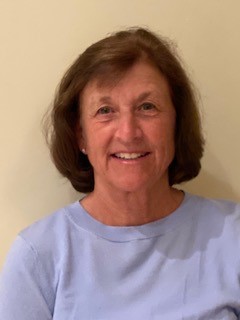 Anne Gieryn
Education: Received her BA from Duke and her MBA from the Darden School at the University of Virginia
Professional Background: Retired, VP Credit Suisse First Boston—industrial banking – fixed income, sales, trading
Community Involvement:
Habitat for Humanity, Cobb County Affiliate
Atlanta Community Club: Tennis & Fitness Committee
Girl Scouts, Atlanta, GA & Philadelphia, PA
National Charity League, Atlanta, GA
Other: lived in Atlanta 35 years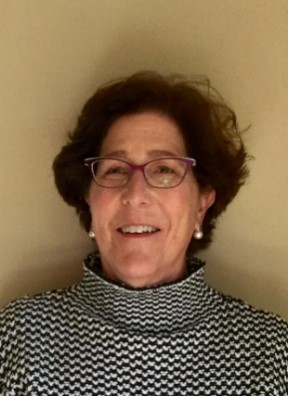 Beth Maguire
Education: Received her BA from Rosemont College
Professional Background: Waste Broker, owner of Waste Watchdog, LLC
Community Involvement:
Mentor to rising sophomore, Cristo Rey Jesuit High School
Past Board Member, Sophia Academy (1999-2004)
Active at schools her children attended (Christ the King School and St. Pius Catholic School)
Volunteer, NICU unit, Northside Hospital
Other: lived in Atlanta 40 years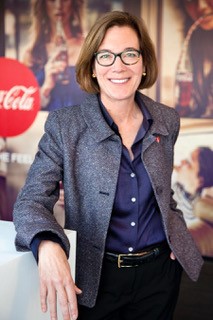 Ann Taylor
Education: Received her BS from Wake Forest and her MBA from the Darden School at the University of Virginia
Professional Background: Retired, President, Global Business Services, The Coca Cola Company
Community Involvement:
Board Member, NW Metro Atlanta Habitat for Humanity
Member, Junior League, Atlanta
Active, All Saint's Episcopal Church
Board Member, St. Jude's Recovery Center
Active in various organizations related to industry and functional work at Coke.
Other: lived in Atlanta 35 years ("with 10 years in London")