Meet Ashley Rasys, ARCS Scholar and DVM/PhD candidate at the University of Georgia, College of Veterinary Medicine and Department of Cellular Biology. In early 2019, Ashley took part in a study that resulted in the creation of the world's first-ever gene-edited lizards. Even more interesting, the first lizard to hatch was albino.
Why lizards? Ashley explains.
My work on genome editing in lizards provides an avenue to ask interesting questions about the biology of reptiles, an incredibly diverse group of vertebrates with so many remarkable traits. We have much to gain by exploring how different genes may function in these animals.
One of the fascinating traits that I study in the lizard is a specialized structure called the fovea. It's a pit, or depression, in the retina found only in a subset of vertebrates, including humans, which is important for vision. Since mice and other commonly used model systems lack a foveated retina, a major reason for my development of genome-editing technology in lizards is to establish a foveated model system for eye-related research. Now we can begin to understand the role of genes previously implicated in human fovea development by testing them in the lizard.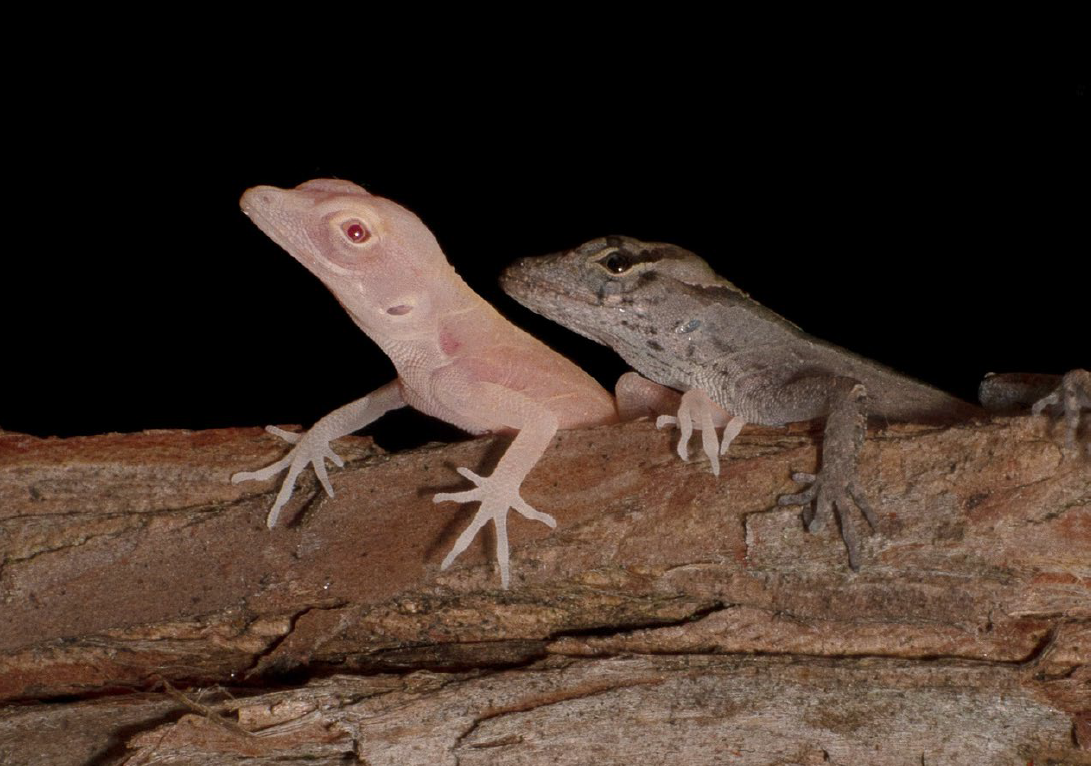 Who or what inspired you to work in this area of research?
My journey toward pursuing research began in an unconventional way—with a focus on veterinary medicine. At that time, I was inspired by one of my sisters, a veterinarian, to become a clinician eventually specializing in ophthalmology.
All of this changed when I took a neuroscience course that demonstrated the creative thought process behind research. I became captivated. I desired to have a deeper understanding of cognitive sensory processing, early development of vertebrates, and mechanisms involved with gene regulation. I also wanted to have a meaningful impact on the lives of people struggling with poorly understood genetic conditions. This led me to the research I'm now pursuing and a dual DMV/PhD degree focusing on understanding the mechanisms regulating eye development in vertebrates.
What advice would you give to young people, especially young women and girls, to encourage an interest in science?
Identify what you're truly passionate about and be diligent in pursuing it. Ask questions. Feed your curiosity. Don't be afraid to make mistakes—that's how we learn. It's a process; learn to enjoy it. Be kind. Build others up. Believe that you can make a difference—and then do so!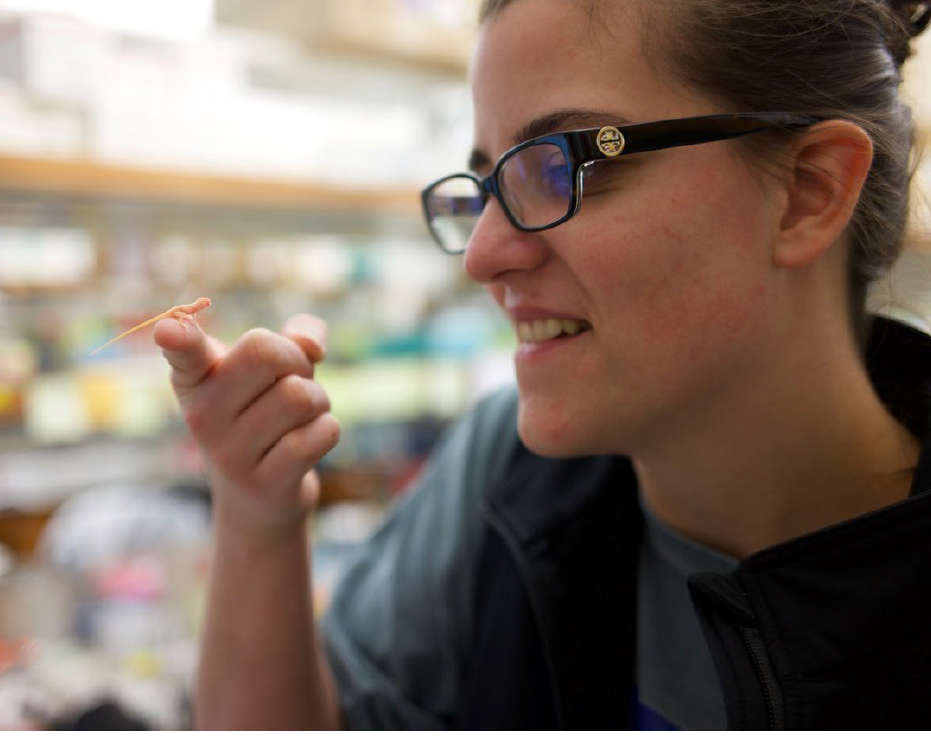 What challenges have you faced as a woman in science? How did you overcome those challenges?
I'm fortunate that I've had few struggles as a woman in science. I work in an environment and at a university committed to ensuring equal opportunities. I'm also surrounded by a fantastic group of mentors and fellow colleagues who truly seek the best for me, first as an individual and then as a fellow scientist.
I feel the challenges that I've had to face are common to many starting out in research. When I made the transition from veterinary medicine to research, I struggled with self-doubt and often questioned my abilities as a scientist. A large part of overcoming this self-doubt was simply acknowledging it. I found out I wasn't alone, and hearing about the experiences of other women in science gave me confidence.
How has your ARCS award helped you during your graduate years?
ARCS has contributed to my success in so many ways—from providing the means to purchase necessary reagents to funding small undergraduate lab projects, to attending scientific meetings and participating in courses to advance my research. For example, I was able to attend an intensive six-week course on techniques and concepts in embryology offered by the Marine Biological Laboratory at Woods Hole, Massachusetts. This was such a rewarding experience. I had a wonderful time exploring the vast biology of so many different cool organisms, as well as the opportunity to learn cutting-edge techniques while investigating contemporary research problems from a fantastic group of renowned scientists. I'm so incredibly thankful to ARCS!