Despite Covid-19, this year's celebration of our scholars will go on! Prior to the Covid-19 outbreak, the strategic planning session took place, led by Janie Wilson, Lee Doyle and Susan McGonigle, and facilitated by Debra Semans. One of the many initiatives that came out of this effort was the formation of a Scholar Awards Luncheon Task Force, which formed in June 2020 and met via Zoom to deliberate the new direction for this event. Sadly, there will not be an in-person luncheon, as we have had for the past 26 years. The event, re-named the "Scholar Awards Celebration," or SAC, will be a virtual fundraiser and "friend-raiser". Our SAC chair Farideh Azadi has secured a wonderful guest speaker and moderator. We will also hear from our event sponsor, BlackRock, and the president of Morehouse, Dr. David Thomas.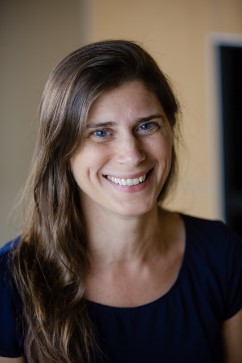 Meet our Guest Speaker: Dr. Ann Chahroudi
Dr. Chahroudi will speak on "COVID-19 in Children and the Path to Normality." She is the associate chief for basic/translational research in the Division of Pediatric Infectious Diseases and associate professor of pediatrics in the Emory School of Medicine. Dr. Chahroudi directs the Center for Childhood Infections & Vaccines (CCIV) of Children's Healthcare of Atlanta and Emory University and is associate director for clinical affairs for the Emory MD/PhD Program. Her research focuses on viral infections in children, including HIV, Zika, and SARS-CoV-2.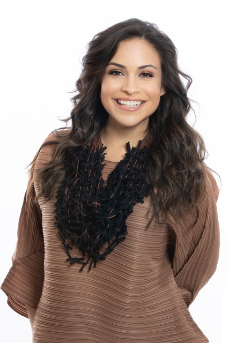 Meet our Moderator: Mariela Romero
Mariela Romero is an Emmy award winning communications professional with over 25 years of experience in journalism, public relations and broadcast television. She is the regional community empowerment director for Univision Atlanta, Philadelphia and Raleigh. Mariela anchors, writes and is the producer of news magazine "Conexion Fin de Semana" in all three markets.
The live event will begin at 2:00pm EST on Thursday, November 19, 2020. Be on the look out for e-mails with complete registration and viewing instructions. A special thanks goes to Farideh Azadi and Kristen Gibbs, our event chair and chair elect respectively, for their vision, creativity and patience in orchestrating our first virtual Scholar Awards Celebration!