In June, the ARCS Atlanta Board voted to welcome seven incredibly talented new members. All are accomplished professionals, volunteers and community leaders, and we are delighted to welcome their energy in pursuing the ARCS Atlanta mission and impact.
On September 14th we held a new member orientation gathering where key ARCS Atlanta leaders explained their roles and responsibilities to the four new members in attendance. Several mentors joined us as well and we had a lovely evening of fellowship and connection.
We are grateful to our mentors, and Mentor Chair Barbara Marxer for organizing these seven ARCS members who volunteered to help our new members get acclimated to ARCS Atlanta. Thank you to Lee Doyle, Kristen Gibbs, Caroline Hardin, Robin King, Missy McClatchey, Linda Kay McGowan, and Becky Riley.
It was a pleasure to introduce our new members Maureen Lobb, Pace Parsons and Tricia Rosenbaum on September 18th at the lovely ARCS Fall Party. They all enjoyed meeting many welcoming ARCS Atlanta members that evening!
Please take a moment at our next event to welcome our extraordinary class of 2022: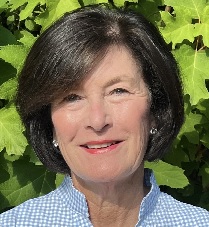 Evelyn "Lyn"  Judd Asbill
Sponsors: Janie Wilson and Ginny Plummer
Lyn attend Bennett College and University of Lausanne.  She spent time in her professional career at Summerour Associates and Bear Stearns. Lynn has chaired benefits for the High Museum and CHOA Festival of Trees. She is very active on the Lake Rabun Board and in the scholarship outreach they extend to local students.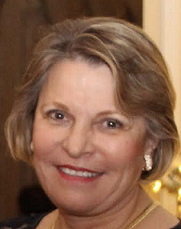 Marie Pinak Carr
Sponsors: Sherry Lundeen and Liz Troy
Marie is a resident of Washington, DC and a member of the Metro Washington chapter of ARCS.  She is excited to join the robust Atlanta Chapter and is already engaged with our team planning the 2024 retreat to DC.  Marie studied immunology in college and has an extensive background working on Capitol Hill, at Walter Reed Institute of Research and at the National Cancer Institute in research.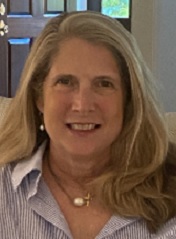 Laura Ward Gruber
Sponsors: Susan Higley and Leslie Petter
Laura attended University of Texas at Austin and GA State University.  Science has been a focus through her educational and professional endeavors. With an initial degree in Petroleum Land Management, Laura returned for a second degree in Nutrition and has been in private practices for over 25 years.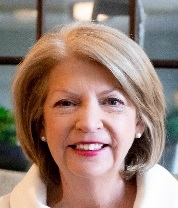 Cathy Wilson LaMon
Sponsors: Sally McDaniel and Ellen Adair Wyche
Cathy attended William & Mary and received her graduate business degree at UNC Chapel Hill. She has had an extensive and enduring professional career in Atlanta real estate while assuming a number of leadership positions in the Junior League, Rotary Club of Buckhead and at Cathedral of St. Philip.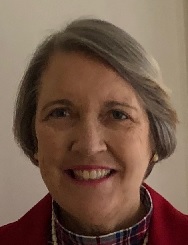 Dr. Maureen O'Hagan Lobb
Sponsors: Sara Jean Burke and Cathy Whalen
Maureen attended Georgetown University. She received a masters in community health nursing and a PhD in Family and Community Health Nursing. She was a professor in the School of Nursing at Emory and an executive in the Atlanta VA Healthcare System. Maureen has volunteered with her son's school and a number of charity endeavors over the years. She has a particular understanding of the ARCS gifts to scholars as she has received a grant to conduct her doctoral dissertation.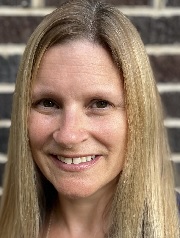 Rebecca "Pace" Parsons
Sponsors: Pat Leake (Pace's mother) and Lisa Bankoff
Pace is a dental hygienist and former high school science teacher focused on biology and physical science. She is an active and dedicated volunteer with Children's Healthcare of Atlanta, The Atlanta Speech School, and All Saints Junior Choir.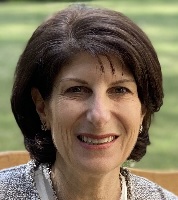 Tricia Loeb Rosenbaum
Sponsors: Patty Reid and Mary Watson
Tricia attended Tulane University. Tricia is an accomplished leader and organizer with broad and diverse community experience.  She has served as volunteer with Skyland Trail Advisory Board, as the leader of Backpack Buddies Food Insecurity, is on the Docent Board at the High Museum and is a Board member of the American Jewish Committee.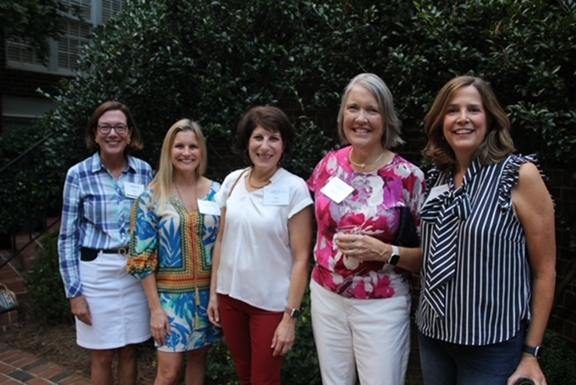 Ann Taylor and Laura Pease on the ends with new members Pace Parsons, Tricia Rosenbaum, and Maureen Lobb